We are happy to announce our women's CS roster, ENCE Athena, and participation in the upcoming ESL Impact season.
Throughout ENCE's history, Counter-Strike has been a foundational title for us. We are excited to conquer another area of the game by entering into the ESL Impact league and presenting our new roster, ENCE Athena; Please give a warm welcome to Lotta "Waldee" Liesmala, Milona "miLo" Tiainen, Tude "oxycet" Gursoy, Halat "Missy" Naby, Oleksandra "manka" Kruspe, and coach Sead "Djury" Jahovic.
The goddess of wisdom, warfare, and handicraft, Athena represents the ENCE brand by tapping back into our origin story. Unlike their counterparts in Greek mythology, where Enceladus was the opponent of Athena during the war between the Giants and the gods, they now join forces as a powerful duo.
"At ENCE, we have had our eyes on women's Counter-Strike and, especially, on the Impact league for a while now. Over the past year, we had opportunities to sign multiple different rosters under our banner, and now, we have landed on the five players with whom we want to enter the scene. It feels like this has been a long time coming as we complete our presence in the Counter-Strike landscape; We have our competing teams and content creators to create a full Counter-Strike experience for all of our followers, no matter your focus.
I want to give a warm welcome to Lotta, Milona, Halat, Oleksandra, Tude, and Sead to the ENCE family. I hope you will find us a home away from home", says Niklas "Willkey" Ojalainen, ENCE General Manager.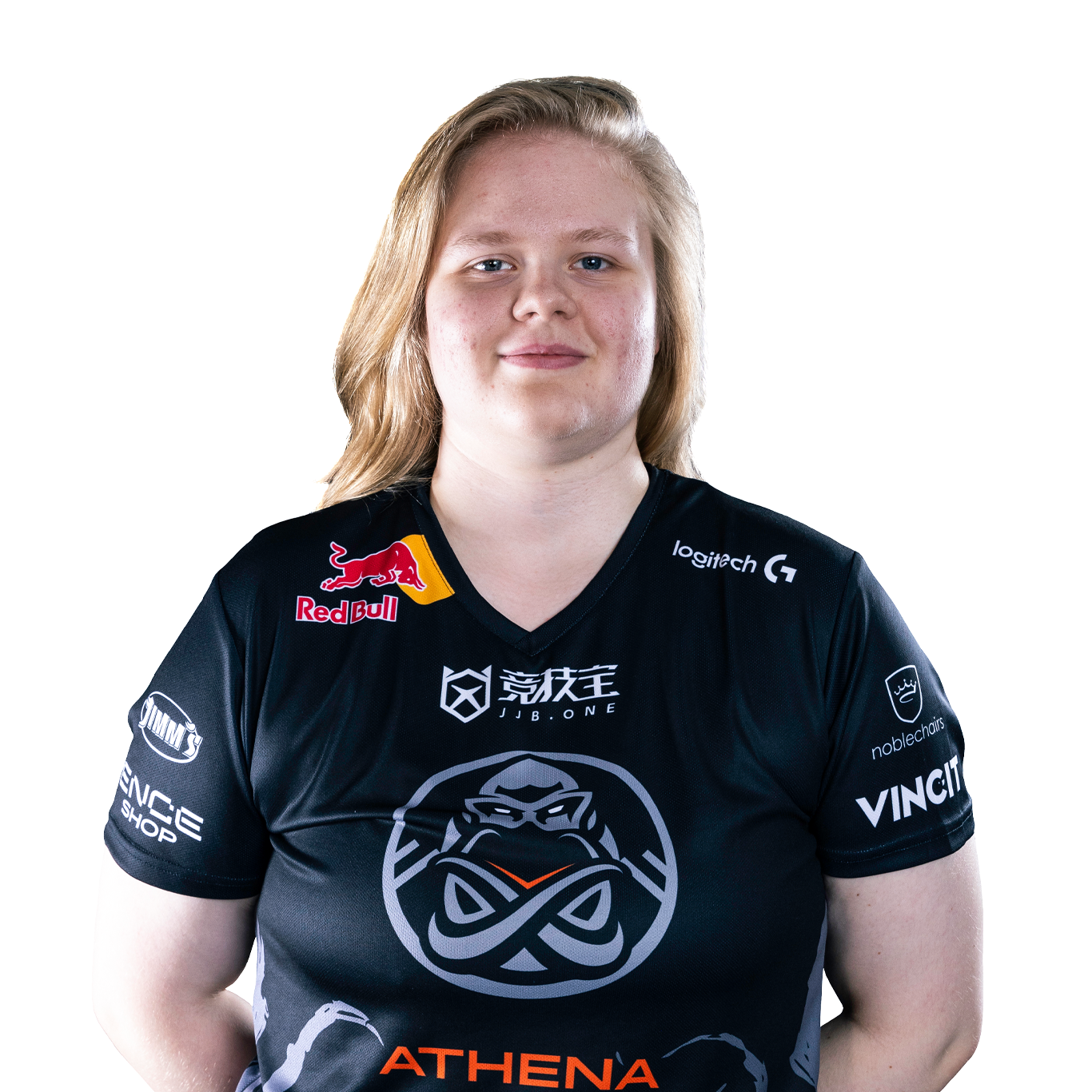 Lotta "Waldee" Liesmala, Entry/Anchor, 20
One of the two Finns in the roster, Waldee is Athena's anchor and entry player. She has previously played together with Missy, miLo, and oxycet. Now, joining ENCE, Walde is mo